Secure, efficient, cost-effective storage and backup solutions that help you succeed in a data-driven business world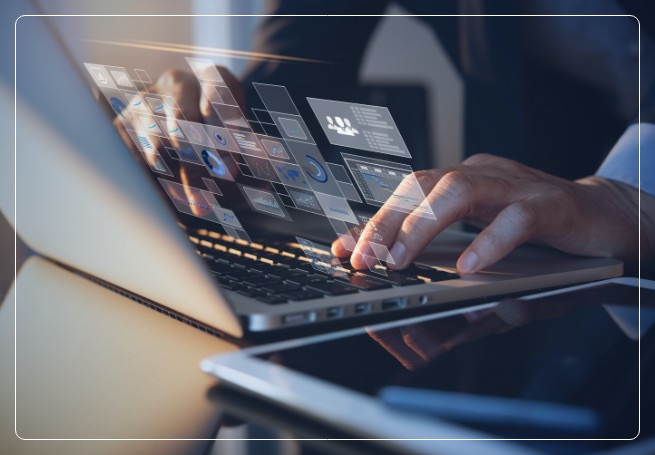 Deliver better services and leap ahead of the competition by effectively managing your business data
Because data has an ever-increasing impact on your sales results, bottom line, and business success, secure and easily manageable enterprise storage is a necessity. Without it, you face more and more security risks of greater severity as your data increases in volume and complexity. The potential damages can range from paralyzed operations to eroded client trust to the closure of your business.
Save your organization from such scenarios by partnering with QDS for our comprehensive range of data and backup solutions. Our seasoned experts will analyze your goals, current and future data storage needs, and network environment. We'll then provide swift implementation and ongoing management to keep your data available, secure, and easily accessible so you can grow toward success more efficiently.
Our Enterprise Computing covers:
Disk Arrays and Virtualization
Disk array is a storage system that contains multiple drives with advanced functionalities and is managed by a central management system. This means you'll be able to manage your data easier, cut costs, and reduce downtime. Disk arrays work with both physical and virtual server environments.
Backup and Replication Systems
Our backup solutions include virtual tape, Network Attached Storage (NAS), data deduplication, and replication. These best practices will maintain your data consistency, enable faster and more effective backup and recovery times, and help you save on operational costs. With swift, professional service from QDS teams, you'll have the required bandwidth and capabilities, and the right solutions integrated into both your offices and company data centers.
Data Archiving
QDS utilizes industry-leading, scalable archiving and storage solutions to ensure easy and secure access to vast data volumes. After a smooth integration with your existing infrastructure, you'll enjoy improved data availability, increased protection, reliable backups, and practical insights from our business intelligence, as well as massive cost savings.
Enterprise Servers
QDS provides a complete range of efficiency-boosting, cost-cutting solutions that includes:
Turnkey solutions that improve availability, efficiency, and data security
High-performance, easily scalable server environments that can handle over 1,000 users
Multi-vendor operating systems (HP-UX, Microsoft Windows, and Linux)
Server consolidation and optimization
Disaster recovery and business continuity solutions
Blade infrastructure
Our Enterprise Computing service helps organizations work smarter with:
Grow with confidence knowing we'll equip your business
with only the best IT solutions