Windows Virtual Desktop Migration for Azure
Take your desktop to the cloud for remote work and unparalleled productivity
The Next Leap Forward in Enterprise Productivity
Virtual Desktop platforms are transforming how teams work from anywhere in the world– an necessity in a post-pandemic world. Desktop virtualization is also a critical tool for maintaining business continuity. If disaster strikes, organizations can rest assure that their data remains secure and accessible at the cloud, allowing business operations to resume immediately.
Enter Windows Virtual Desktop (WVD). WVD is a cloud-based application and desktop virtualization tool powered by Azure. Its baked-in security and compliance features, integration with the Microsoft suite of products enterprises have relied on for decades, and cost effectiveness makes it the best virtual desktop solution available.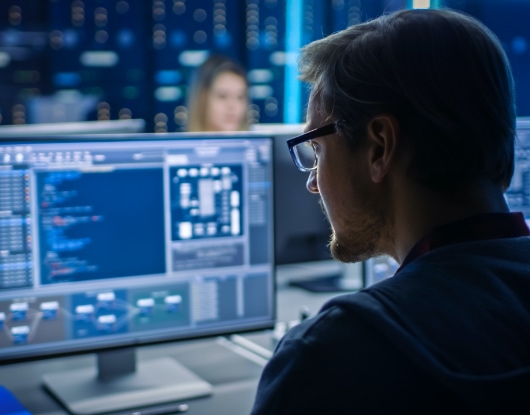 Desktop Virtualization Process
We understand that every organization has different goals for their WVD investment. Our team of Azure experts and cloud consultants provide a cost optimization, security, and remote productivity strategy tailored to your specific needs. The path to desktop virtualization includes four key phases
Make the journey from ON-PREM VDI TO WVD
Virtual desktop infrastructure (VDI) is a key cog in the business continuity machinery, as it helps securely deliver desktops and applications to flexible workforces, regardless of their locations. By transitioning from on-premises VDI to Windows Virtual Desktop (WVD) in Azure, you can realize better ROI from your deployment while making your business continuity efforts more cost-effective, reliable, and futureproof.
Given that employees are 20-25% more productive when working from home (WFH), and 76% of them prefer working remotely, virtual desktops will be critical for companies looking to get the most out of their workforce.
WVD provides a level of freedom and workplace efficiency that would have otherwise been impossible, enabling companies to fully embrace post-2020 world of remote working. Windows Virtual Desktop integrates with Microsoft Teams and Microsoft 365 Apps for Enterprise, ensuring a seamless experience from any device, any location.
When you work with a Partner like QDS, the productivity gains experienced through your WVD solution are amplified even further. We ensure your desktops are linked correctly, your applications provide a seamless experience, and your users are onboarded successfully.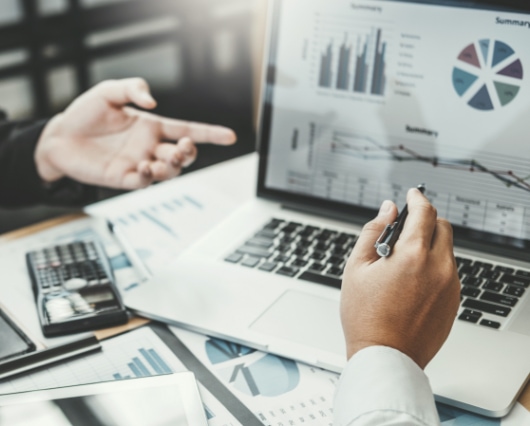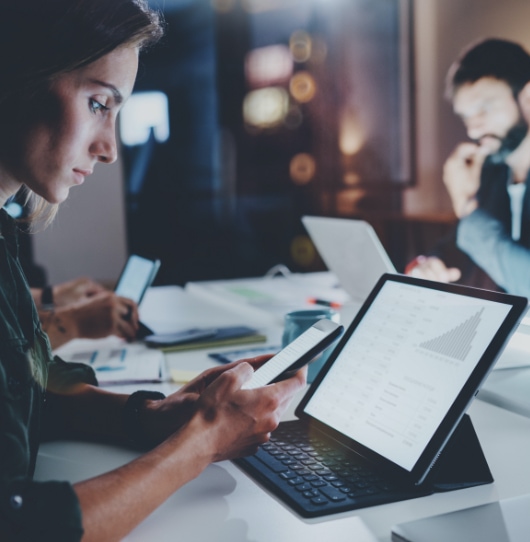 Cut Licensing and Infrastructure Costs
WVD is a free service for anyone with an existing Windows user or Microsoft 365 license. The only additional costs are cloud consumption, for which you only pay for what you use.
Windows Virtual Desktop also enables companies to maximize their current infrastructure and investments with VMware Horizon Cloud and Citrix Virtual Apps and Desktop Service on Microsoft Azure. WVD integrates into both of these existing applications and desktop virtualization environments for those looking to maintain a hybrid cloud deployment. In addition, VMware and Citrix customers can deploy Windows 10 Enterprise multi-session on Azure VMs, enabling multiple concurrent users
At QDS, we have every trick and tactic at our disposal for optimizing your WVD and Azure costs. From Azure Hybrid Cloud Benefits and price matching to reserved instances and containerization, our team of Azure Cloud experts will ensure you get as much value as possible from your Windows Virtual Desktop investment.
With Windows Virtual Desktop, concerns over ransomware, malware, and cyber-attacks are greatly reduced. This is because WVD creates an extra security layer that exists in Azure and does not rely on the device the employee is using – or how secure that device is.
WVD is hosted in not just any cloud – it resides in Microsoft Azure, the leading cloud provider for enterprise security which gives access to a suite of comprehensive, easyto-use tools for maintaining your security posture.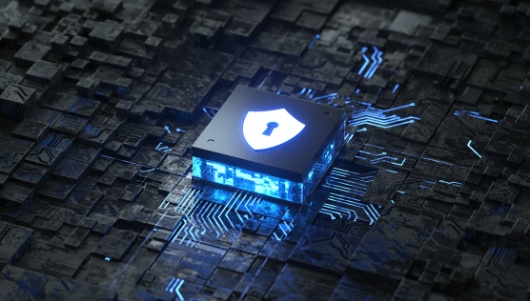 Qatar Datamation System's Rapid Deployment WVD Solution includes all of the standard Microsoft Windows Virtual Desktop features, plus: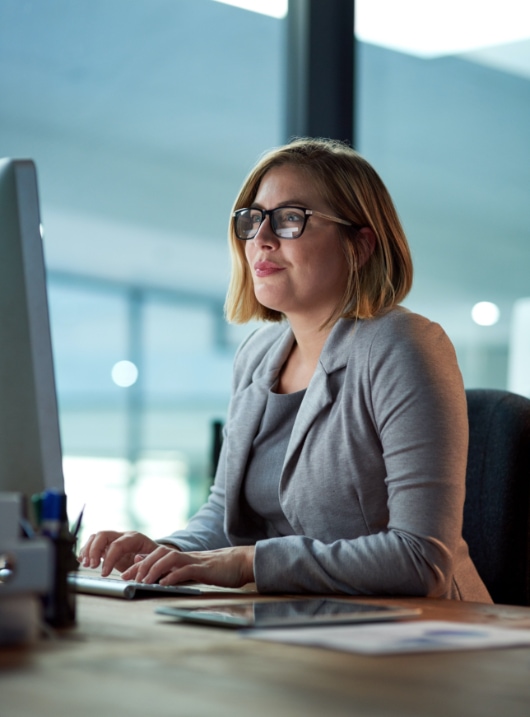 Supports up to 500 WVD users (Deployed in units of 25)

1 WVD collection with 3 Applications included (Inquire about additional apps)

Creation and support of the WVD collection

1 instance of Azure AD Domain Services to act as a domain controller

Up to 5 Organizational Units will be configured to group users by organizational role to support Role Based Access Controls (RBAC)

1 Azure Storage Account configured for Azure Files

Up to 5 File Shares will be configured and up to 500 user prole shares will be configured
A total of 1TB of data is included

1 Session Host VM (per 25 users) configured for pooled sessions (available as Windows 10 desktop sessions only)

Requirements (Additional services available for custom solutions)

Microsoft M365 licenses included, let us know if you have your own
Authentication to existing domains can be added, but may increase deployment timing
All backups will occur at 12AM Central Time
Legacy OS versions (Windows 7 or older) are not supported
Custom patching schedules are supported, can be added post WVD launch
We support the WVD environment, you support your applications
Built-in Microsoft WVD compliance and security features are standard. Compliance and Security offerings are available
Qatar Datamation System Rapid Deployment WVD solution includes:
Ministry of Culture and Sport
Interviews
WVD Deployment scenario discussion
Discovery of current infrastructur

Azure WVD Design Discussion
Cloud Security Discussion
Design Documents

Azure Infrastructure Readiness for WVD based on MOTC Approved design

WVD session host deployment using custom images

Profile management using FSLogix

Dedicated host pools for each department

87 virtual machines deployment

Secure access using Azure MFA

Patch management using Azure Update services

Automatic shutdown/start of VMs using Azure automation

Workplace monitoring and security using Azure Monitor and Security Center
General Authority Of Customs
Requirement for Flexible and Specialized Workloads.
WVD Deployment scenario with customizations
Discovery of current infrastructure and provide best solution.

Azure WVD Design Discussion
Enhanced Security with Simplified Configuration
Superior Economics from Significant Cost Savings
Simplified Management

Azure Infrastructure Readiness to mitigate COVID situation work from home approach

Flexible user experience through a single host pool, with multiple app groups

WVD independent session host deployment using custom images

Profile management using FSLogix

30+ virtual machines deployment to meet the requirement

Secure access using Azure RBAC, MFA & CA.

Simplified and effective troubleshooting using advanced diagnostic service

Automatic shutdown/start of VMs using Azure automation

One service supports both Desktop & RemoteApp experience
Provides virtualization infrastructure as a managed service
Utilizes Azure Active Directory identity management service
Simply connect to on-premise resources
Lower labor cost because compute and storage move to cloud

Azure WVD Design Discussion
Enhanced Security with Simplified Configuration
Manage WVD VM's using existing tools like Configuration Manager
Modernized workloads for simplified deployment

Uniform deployment via serverless architecture

3Host Pools as per Different Department requirement

Azure BLOB Storage usage for custom images to be stored

Profile management using FSLogix

Isolated user sessions in both single and multi-session environments

Sophisticated security services easily configured through Azure RBAC, MFA & CA

Simplified and effective troubleshooting using advanced diagnostic service

Reverse connect technology used to eliminates the need to open inbound ports to the VMs