A comprehensive range of efficiency-boosting, cost-cutting software to streamline your work processes and improve your bottom line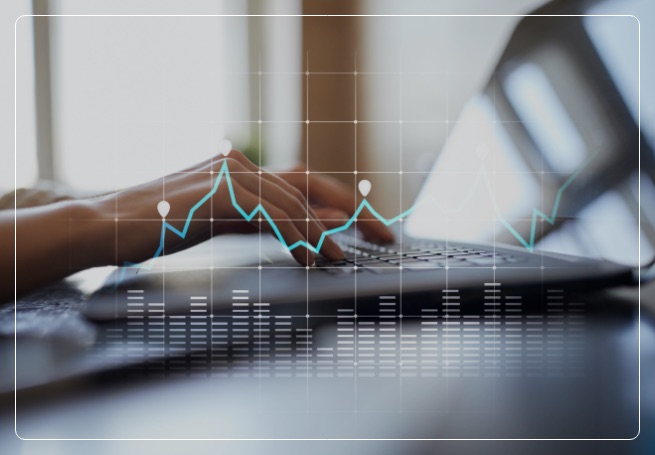 Let QDS integrate tailored solutions that support your unique needs and grow more efficiently for years to come
Keeping your operations efficient and agile and your costs low is the key to success in today's ever-evolving, technology-driven business world. To achieve that, you need the right set of technologies tailored to support your specific needs and budget. And that's where Qatar Datamation Systems can help.
Our skilled, business-savvy technicians will learn your business and help you make the right software choices. With expert implementation and ongoing management, your business applications will continue to improve your workflow, productivity, and quality of service, guaranteeing maximum ROI as you scale for growth.
Our Business Applications lead to better business results through:
Our comprehensive line of premium, cost-effective Business Applications include:
Workflow and productivity
Office 365 is a cloud-hosted suite of productivity tools to improve your collaboration and communication. In addition to the efficiency-boosting tools you might already be using every day, Office 365 suite also includes:
Skype for Business – an enterprise-ready unified communications platform that lets your teams stay connected no matter where they are, on any device via secure instant messaging, voice call, and web meetings
Exchange – a communication platform that lets you easily and securely manage your messages, calendar, and contacts
Teams – a user-friendly collaboration platform that offers office chat, video conferencing, and file storage, and integrates seamlessly with other productivity tools
Microsoft Phone System – a feature-rich, cloud-based telephony that improves your business communication via instant messaging, voice call, web conference, and more while also cutting costs
OneDrive – a secure cloud storage that lets your employees easily and securely access, archive, and collaborate on business files no matter where they are without compromising on data security
ERP Implementation services
Enterprise resource planning (ERP) is a practice of managing a company's main business processes to automate workflow and improve efficiency, using software. Whether your ERP project requires a complete systems overhaul or a quick reconfiguration on an existing tool, QDS will help align your people, process, and long-term goals through a tailored strategy.
DocuSign is an e-signature solution that lets you sign legitimate, electronic signatures on contracts and other business documents. Its efficient, easy-to-use functionalities improve workflow, save time, and reduce paper waste and costs.
An easy-to-use CRM platform, Employee Self-Service offers live chat, ticketing, portal, and social media connections. It allows you to enhance customer experience by creating a support center with your personalized FAQs, and a self-service repository of files and documents that your clients can easily access.
Microsoft Project is an efficient, user-friendly project management tool that lets you accurately keep track of progress, timelines, and costs. Accessible from any internet-connected device, Microsoft Project allows your authorized team members to easily and securely access data, plan, assign tasks, and create easy-to-understand project reports.
Nintex is a user-friendly workflow improvement and process automation platform. With its intuitive drag-and-drop feature, this cutting-edge tool makes it easy for you to streamline tasks, create business documents, and track business processes across your entire organization.
A globally trusted operating system, Windows 10 promises improved speed, efficiency, and flexibility. It offers a customizable desktop that lets your employees manage their own workspace and comes with robust security tools to keep your business secure against emerging threats.
Part of Windows 10, Cortana is a virtual assistant tool that understands voice command, keeps tracks of your interests, and works with certain smart home devices, guaranteeing next-level experiences.
The latest version of Windows Server enables secure, efficient virtualization of your data and systems. Easy to set up and manage, Windows Server lets you enjoy improved efficiency, agility, and security, while also saving money.
Enterprise Mobility Suite
The Enterprise Mobility Suite from Microsoft allows effective, hassle-free monitoring and management of business devices. The suite comprises enterprise-grade security solutions, including:
Mobile Device and Application Management
Hybrid Identity and Access Management
Data Protection and Access Control
Microsoft Azure ExpressRoute lets you create private connections between your on-premises networks and cloud-based datacenters. Thanks to its high throughput, multilayered protection, and built-in redundancy, ExpressRoute guarantees secure, reliable data transfer, backup, or recovery.
Advanced Threat Analytics (ATA)
Part of the Enterprise Mobility Suite, Advanced Threat Analytics learns your network behaviors, monitors all your business login traffic to flag anomalies, and provides a detailed attack timeline and an effective recovery plan if a threat is detected.
Microsoft Identity Manager
Microsoft Identity Manager lets you ensure each of your users has appropriate access to business information, using role-based identities and robust authentication solutions.
An intuitive, cost-effective application-building platform, Xamarin uses a single framework and allows you to share code between Android and iOS. The solutions consist of two components: the internal core functionality and the UI display, which can be developed for each platform, allowing optimal flexibility.
With over 1,000 extensions and resources, Visual Studio is the ideal platform for your teams to collaborate, create, and deliver applications for the Web, Windows, Android, and iOS. It supports multiple coding languages including C++, JavaScript, Python, and more and also integrates seamlessly with Xamarin. Visual Studio also comes with effective debugging tools that quickly diagnose issues and run performance testing to ensure your application can handle real-world traffic.
System Center is a suite of end-to-end management tools that allow you to keep your physical and virtual infrastructure efficient and secure against emerging cyberthreats.
Operations Management Suite
Part of System Center, the Operations Management Suite lets you manage and protect your on-prem or cloud infrastructure with monitoring, configuration, automation, and protection capabilities.
Enterprise Mobility Suite
The Enterprise Mobility Suite lets you ensure maximum cybersecurity across business apps, systems, and devices, no matter where your teams are accessing them from. The suite comprises mobile device and application management, hybrid identity, data protection, and access control.
Intune offers easy endpoint management with granular access control to business data on personal or company-owned devices. It helps you enable a secure mobile workforce and save on operational costs, thanks to a low monthly fee per user.
SQL Server is an intuitive platform that lets you easily build mission-critical applications and get faster insights into all your data. Coming with in-memory technology, analytics, and robust backup and disaster recovery tools, SQL promises improved data security, workflow, and bottom line.
Power BI is a data analytics tool with an easy-to-use dashboard that gives you full visibility over databases, creates efficient reports, and reaps actionable insight from different data sets. It works with SQL Server and your existing systems while also giving you access to over 50 intuitive business apps.
Microsoft Azure is a fully stacked, highly customizable cloud-computing platform that increases your efficiency, data security, and agility with cutting-edge features that include:
Cloud management portal – a user-friendly dashboard that transforms data into actionable insights and monitors your usage of virtual machines (VMs)
Dynamic tools and virtual machines – Azure lets you access a range of intuitive tools that will streamline your operations and support your specific needs
Active Directory – comprehensive identity and access management tools that ensure easy, secure access to applications, using cybersecurity best practices such as multifactor authentication, device registration, role-based access control, and more
IoT suite – predictive intelligence and more intuitive solutions that integrate seamlessly with your existing systems and devices to help you streamline processes and turn various sets of data into actionable insight
Site recovery – a scalable, cost-effective, backup and recovery solution with automatic data replication, secure, robust storage, and proactive monitoring
A trusted virtualization platform, Hyper-V improves your efficiency, data security, and agility while also lowering costs. It allows easy, efficient management through a single console.
Grow in confidence knowing we only equip your business with the best IT solutions